News
Apple iPhone 15 Pro USB-C Speeds: You Should Know Before Purchasing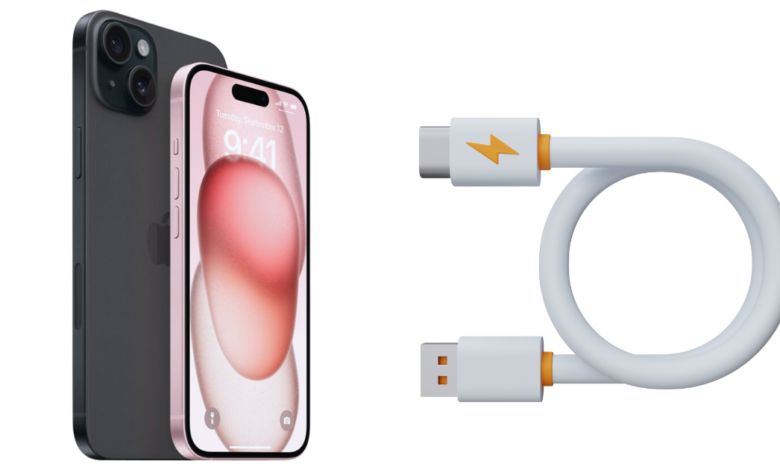 Apple's recent launch of the iPhone 15 and iPhone 15 Pro brought with it a significant change: the introduction of the USB-C port. But there is a thing that people need to know.
While the iPhone 15 Pro promises impressive USB 3 speeds of up to 10 gigabits per second, achieving this speed won't be as straightforward as one might expect.
iPhone 15 Pro, despite supporting USB 3 speeds, will ship with a USB 2.0 cable with a type-C port.
This means that out of the box, users won't be able to harness the full potential of the promised data transfer rates. Apple has clarified that to unlock these higher data speeds, users will need an "optional USB 3" cable.
The standard iPhone 15, on the other hand, offers a USB-C port but with USB 2.0 speeds, which translates to 480 megabits per second. This speed is somewhat underwhelming for a 2023 release and is equivalent to the data transfer speeds of the outgoing Lightning port.
For those looking to take full advantage of the iPhone 15 Pro's USB 3 capabilities, there's an additional cost to consider. While third-party vendors might offer compatible cables in the future,
Apple is currently selling a Thunderbolt 4 cable on its site for $69. However, more affordable alternatives, like a 10Gbps USB-C cable, are available on platforms like Amazon for around $13.
The USB-C revelations, Apple is also introducing a range of USB-C accessories, including high-wattage charging cables and a USB-C to Lightning dongle. For users, this means an added expense if they wish to upgrade from the standard USB-C cable provided in the box.
While the shift to USB-C in the iPhone 15 series is a welcome change, it comes with nuances that consumers should be aware of.
The decision to not include a USB 3 cable with the iPhone 15 Pro, especially given its premium status and price point, might raise eyebrows and is something potential buyers should factor into their purchasing decision.